Our Spanish friend is about to give fire from his Arquebus.
From the period of the Spanish conquest to the mid 1600's, this commonly used steel armor saw service around the world.
This type of armor was made famous by the Spanish, however, many counrties in Europe used it as well.
Suit consists of the combed Morion helmet with leather liner and chin strap @ $
The breast/back plate is priced @ $
When bought as a set, price is $
Boots are available in brown & black. Please see our clothing page for details.
To complete the outfit, check out our matchlock musket, rapiers, and wheel lock pistol.
Roman Armor, (leather).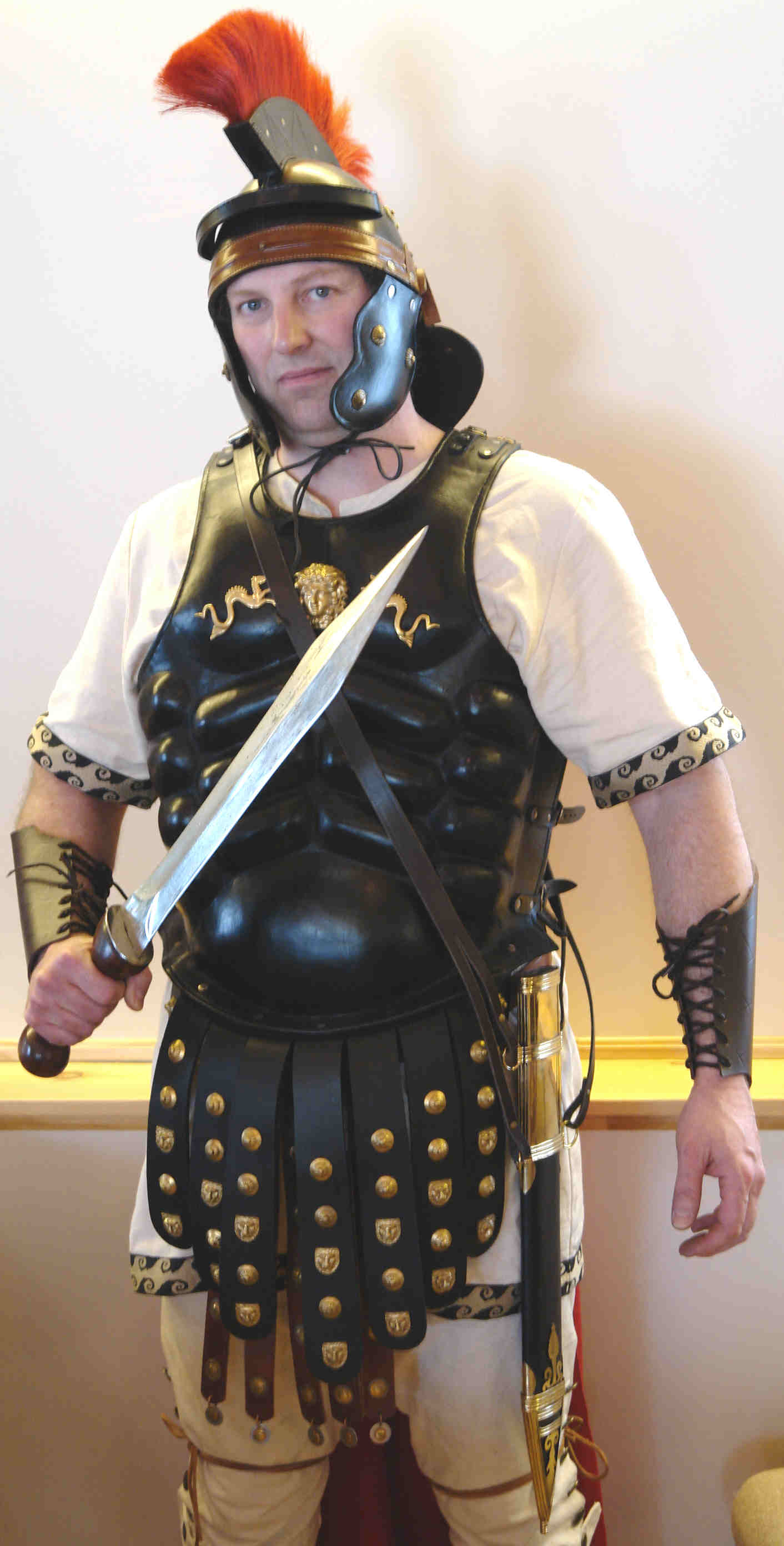 ..........

Don't mess with this Roman officer !! ......Plain muscle armor available as well.
The Roman empire used a wide variety of armor designs, materials, & styles from iron chain maille,
steel segmentata, steel & brass scale maille and leather.
Our Leather officers set consists of the following: Greko/Roman crested helmet @ $
Breast/back plate, (ribbed or muscle design), with straps and brass trim @ $
Plain muscle armor without straps @ $
Vambraces, (leather wrist armor), @ $
Greko/Roman Leather shield, see below...
Gladius with scabbard and sword sling also available. Inquire..
Roman sandals available. See clothing section..
Greek Armor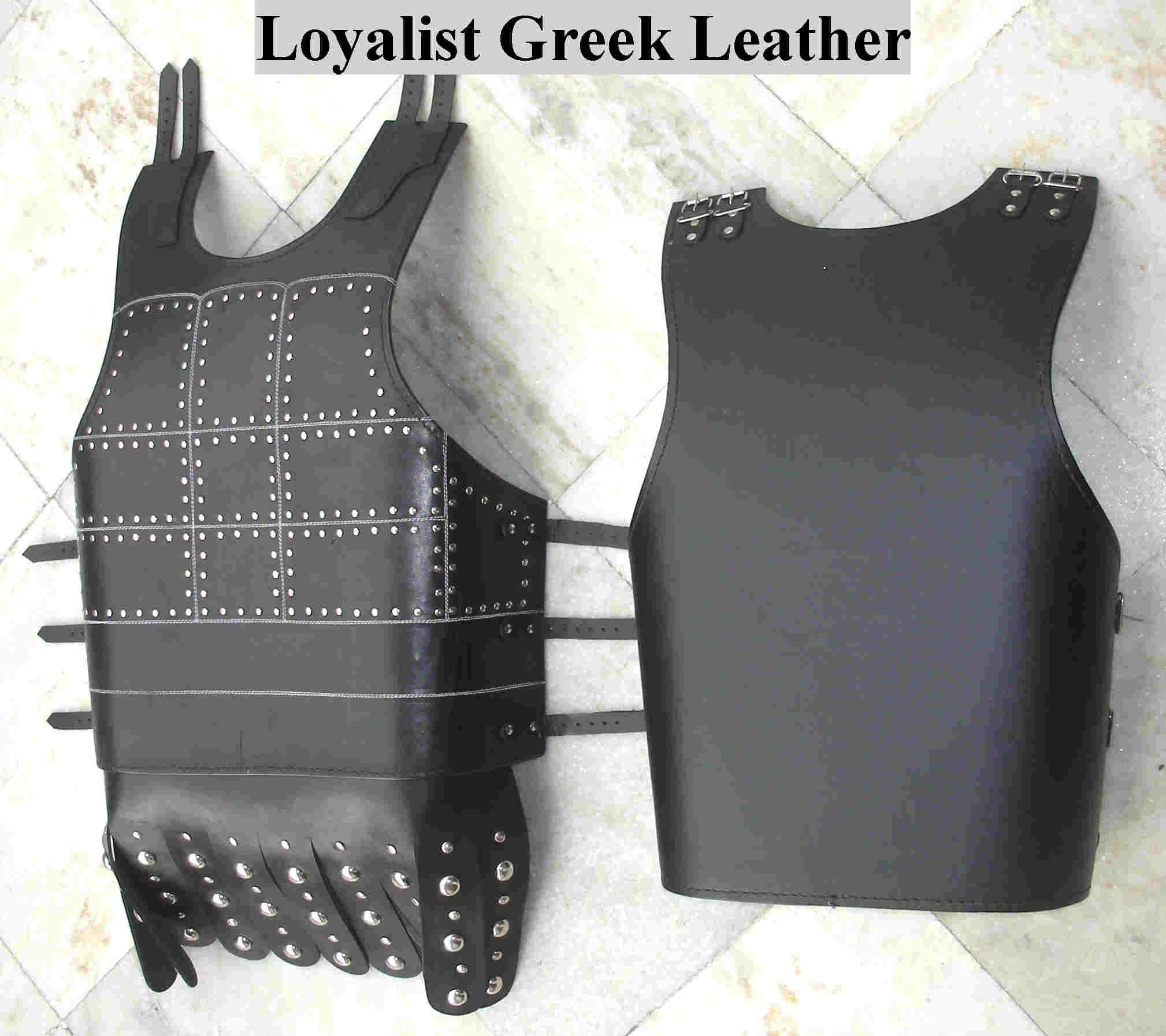 ....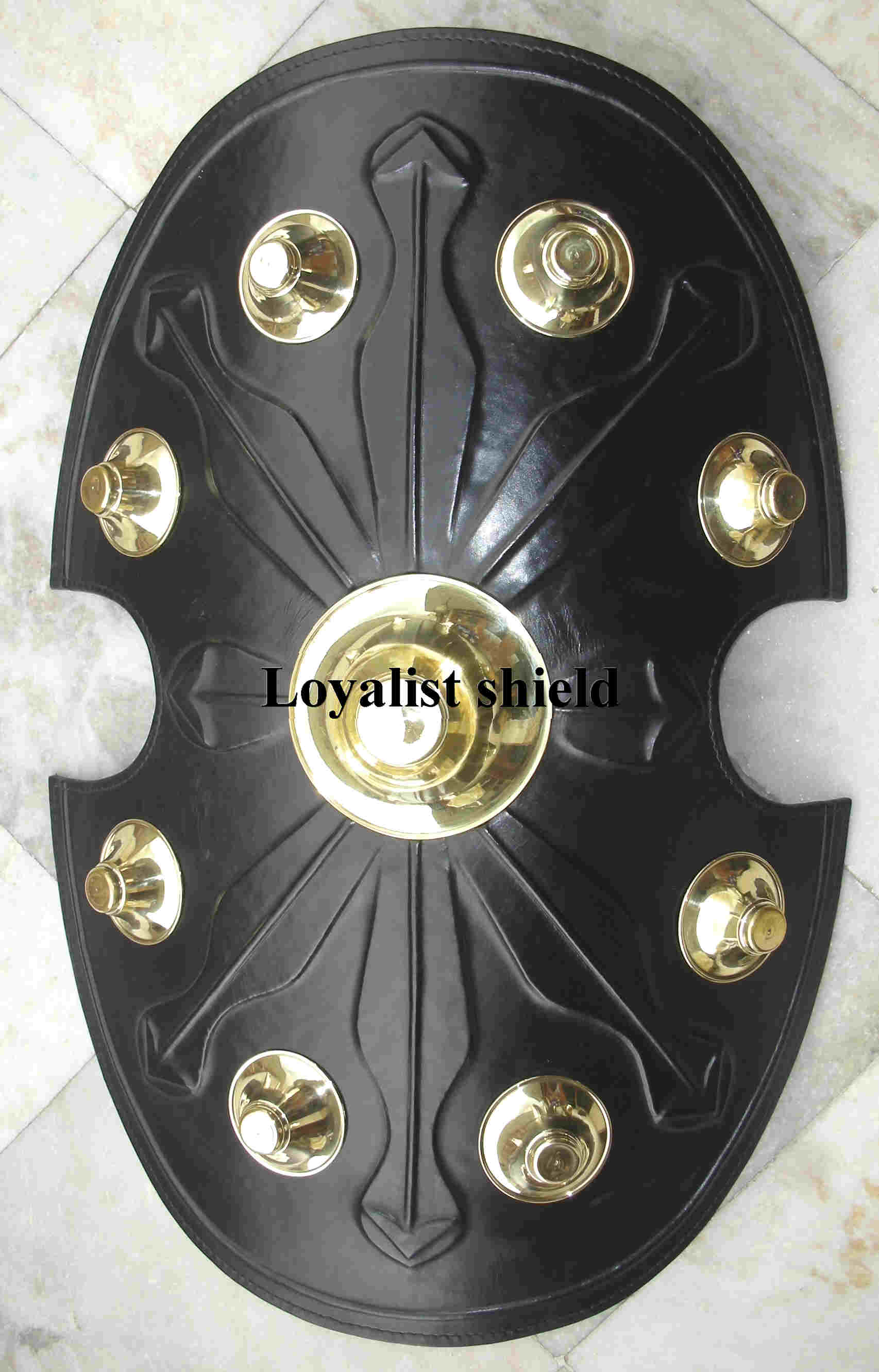 The Greeks used leather as well as padded linen & brass for their armor with a variety of styles.
Many of their armor & shield designs were adapted by the Roman armies.
Breastplate/back with straps @ $
Greko/Roman Leather Shield @ $
European Pikemen used similar armor right into the 17th century.
It was more more effective as protection against sword and pike, than the cross bow and musket.
Eventually this armor fell into disuse as the musket became more popular.
Although obsolete on the battlefield by the later half of the 17th Century, this particular ornate armor
still had its'ceremonial uses at many Royal courts throughout Europe.
Pikemans steel Breast/back plate with skirt @ $
Matching fancy steel Helmet @ $
Leather Pikemans Helmet @ $

Medieval Full Knights Armor



What can we say about the Middle Ages period Knight, that hasn't already been seen & said
in books and on the screen?
This is one of our full suits of armor, that really is designed to fit a human, as you can see.
This suit can be made to fit a person up to 6'4" tall. We can sell you a typical ornamental suit,
however, if you want to actually wear it, we will need a lot of your measurements, just like a
custom made tailored suit.
Ornamental armor comes with helmet @ $
Tailored armor with helmet @ $
See our sword section for medieval swords.